Even though Vince and I got married almost a year ago in September, we are just now taking our honeymoon. Between school full time and work full time, it just hasn't been able to happen until now! To celebrate, we are taking a 15 day road trip from Flagstaff up to Seattle, then slowly down the coast. I will post about each day, though not necessarily on that day! I feel like breaking it up will be the only way I'll actually post about the trip because it's a lot less daunting. Some pictures are taken with the iPhone and the other with my Canon Rebel T2i. To read previous days, click here and scroll down.
On our sixth day of roatripping we finally made it to Seattle, the city I was most excited about. Since Seattle is my top choice for med school I was really hoping I'd like it! Luckily I really enjoyed it, as did Vince.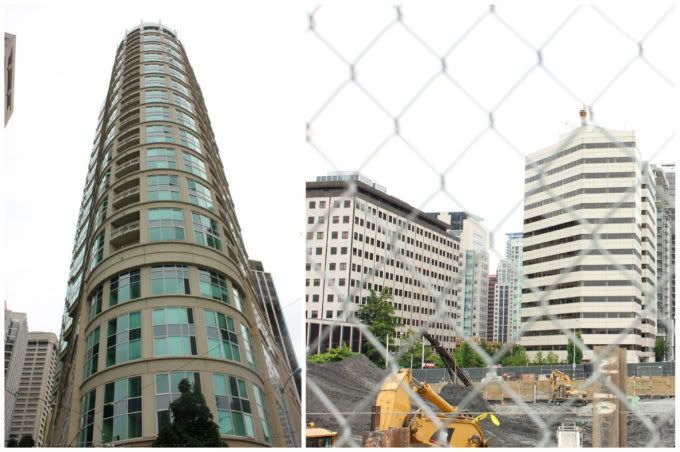 When we first got into the city we drove through downtown to get to our hostel, City Hostel Seattle and paid an outrageous amount to park our car of over $20 a day, which I guess is normal in big cities.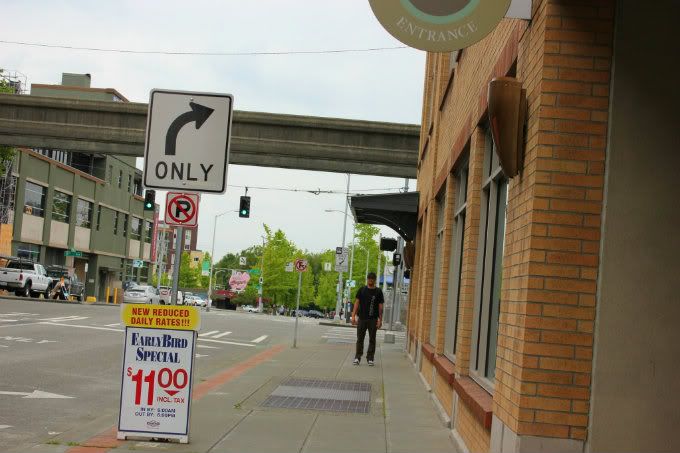 When I first saw the website I was super excited because it was an art hostel so it had different local artists on all the walls. After walking in, though, I realized it was so much more! The people were really nice and there were random 'fun'
things like a hostel guitar that anyone could use, a movie theatre, and a cool sitting area.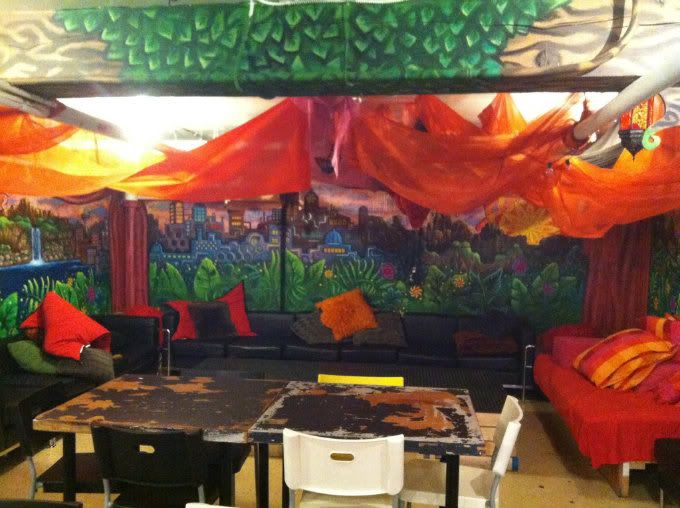 I was so excited about the room we got...partially Dr. Seuss!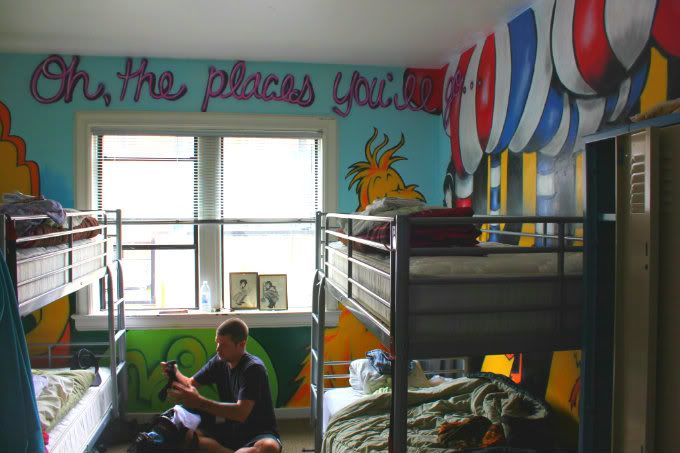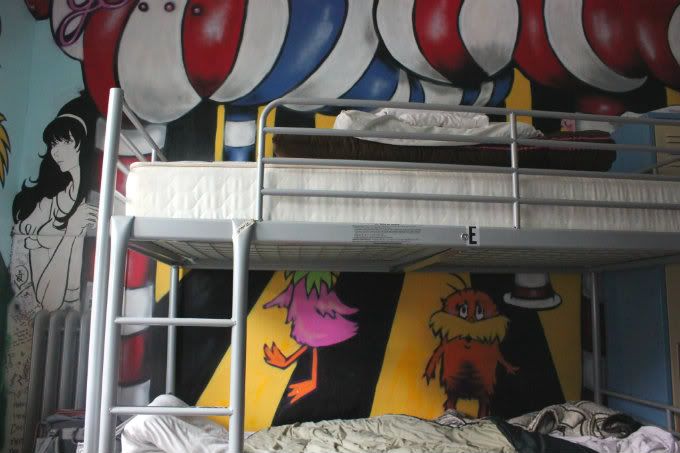 Three of our roommates were in the room so we talked to them for a bit. Two of them were young guys from England and had been best friends for 16 years. They were on a trip that started in New York and will end in Whistler, Canada where they will live for a year and ski. The funny thing is that one of the guys has never skied before in his life! The other person was a girl from Alabama that has been on the road for five weeks with her friends but has decided to fly home from Seattle. They all seemed nice and were complaining about the snorer from the night before. Fortunately, Vince and I are not typically snorers.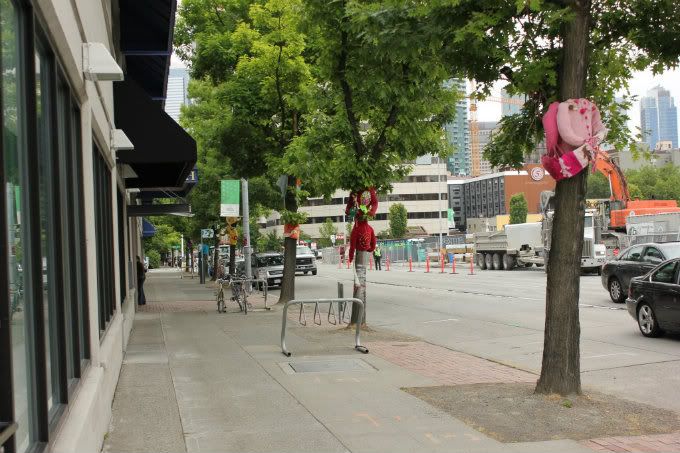 After checking the place out, we hit the streets to find something to do, and found sweaters on trees.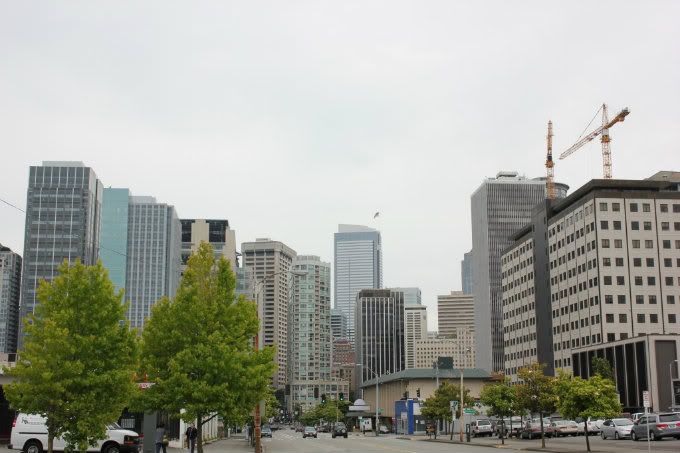 Since we were hungry, our first stop was PF Changs. I know, I know, we already ate there. But do you realize how hard it is to try new restaurants when you are gluten free? A place may seem safe but the next second I find myself stuck in the bathroom because it wasn't actually safe. So I like to stick to places I know I can eat: In-N-Out, PF Chang's, and Chipotle. Luckily I really love PF Chang's and In-N-Out! While at PF Chang's we sat at the bar (because I was 21 + 1 day!) and had a really nice bartender. I had ordered a pear mojito, and he also gave me a birthday shot that was really equal to two (the picture shows it half drank) that had Mandarin Bicardi and Malibu Rum and tasted like a macaroon, as well as some plum wine he had accidentally poured. Needless to say, I wasn't expecting to drink so much at lunch!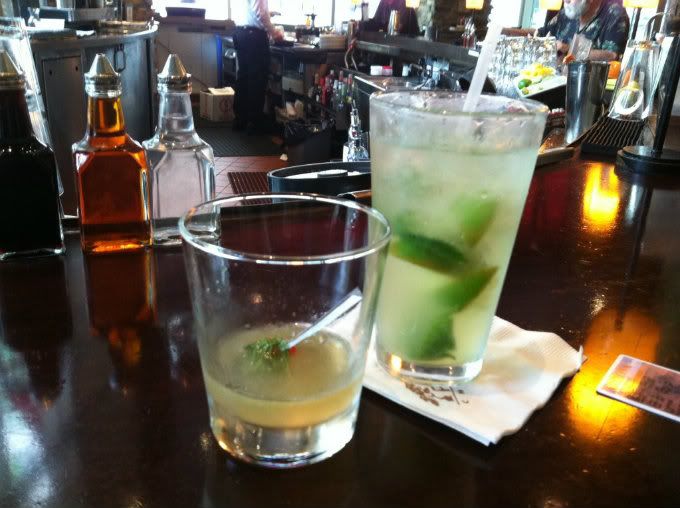 Once we were done eating we went and saw the Space Needle and the area around it.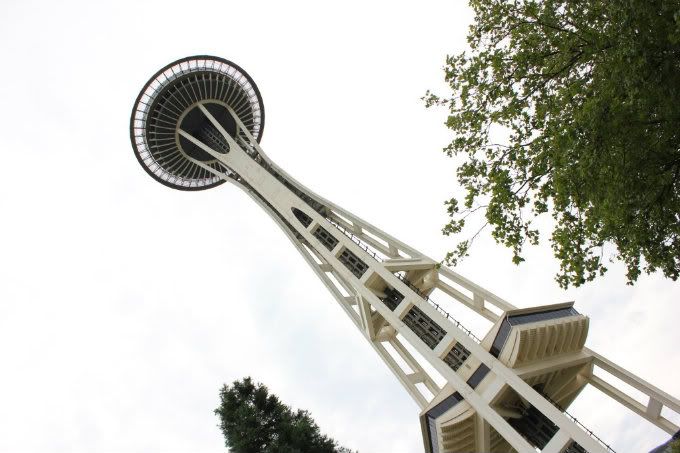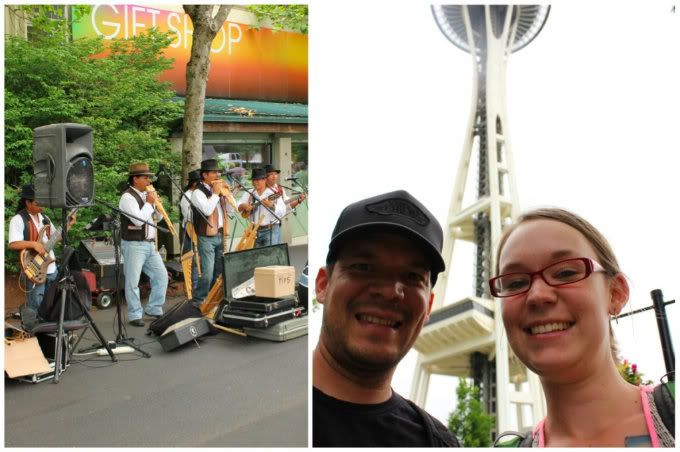 We considered riding to the top but it was $22 each, thought about if for two seconds and then remembered we're poor, and opted out. Instead we paid $2.25 and rode the monorail!
It was a quick 5 minute ride through downtown that dropped us near the Pacific Science Center.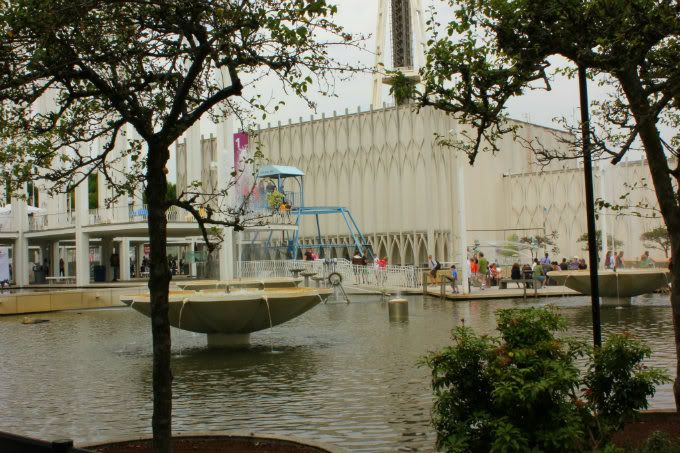 I saw a sign about a King Tut Exhibit and because Vince and I love Egyptian stuff so much, I convinced Vince that we should pay to see it or I just might die and hey, we didn't need to go to the Talib Kweli show anyways because mummies are better.
We thought is was $22, but it ended up being $28 each, which totally sucked. What sucked even more was that THERE WAS NO KING TUT AND THEY DIDN'T TELL US. It was just stuff from his pyramid! I was so so so bummed, especially since we paid so much money. I was fine paying that much to see a real mummy, but not just to see artifacts and a replicated mummy. I can see pictures of those! Either way, it was done and paid for so we made the most of it.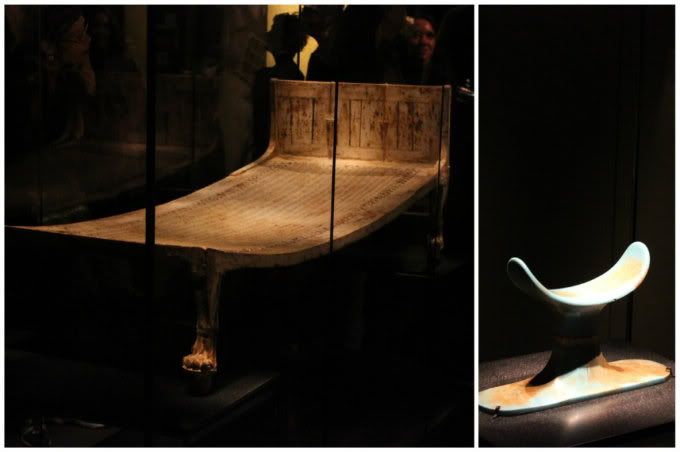 The thing on the right is a neck support for when you sleep. Ouch!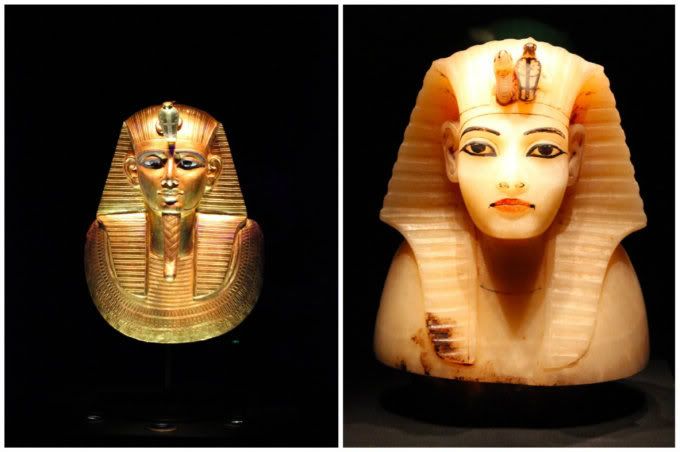 It was almost worth the money to see the statue on the right. In person it was just beautiful, as in I couldn't stop staring because it was so mesmerizing. It was my favorite piece by far, and did I mention I couldn't stop staring? Beautiful.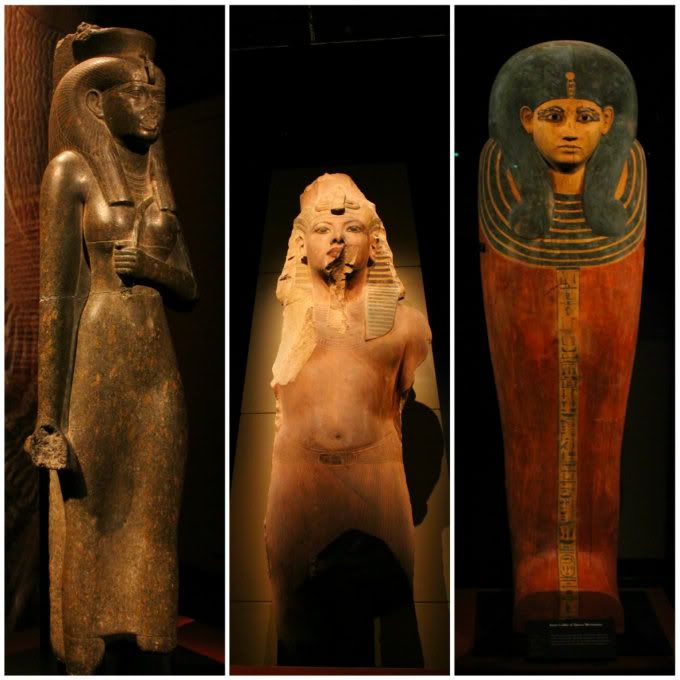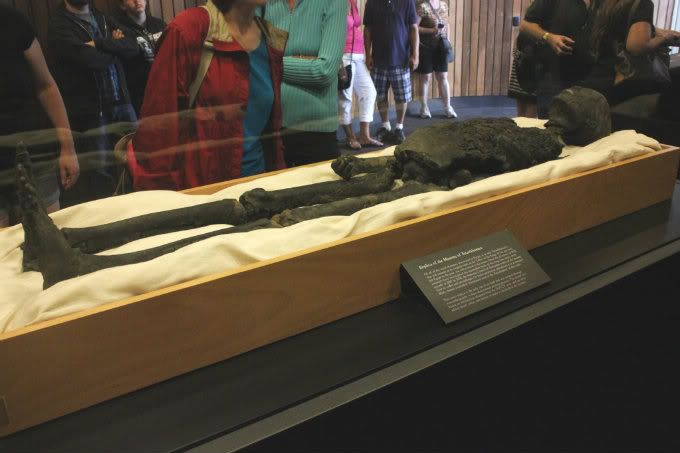 This was the replica. LAME. Ok, so it wasn't that lame, it was pretty cool to see everything.
After walking through the exhibit, we went to the rest of the science center, which was totally geared towards kids, kind of like Sara's trip at the water park.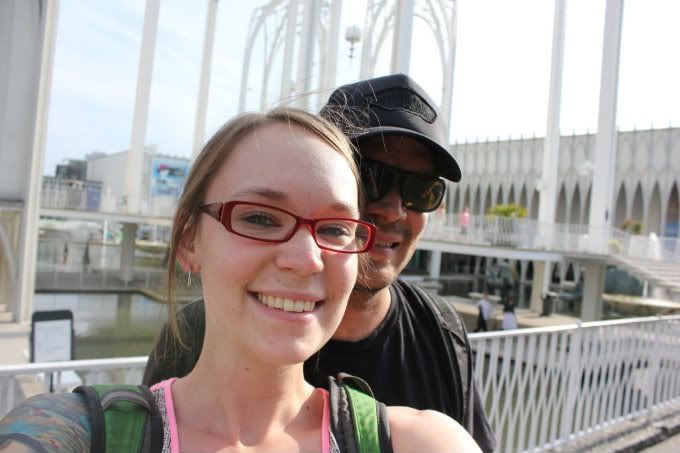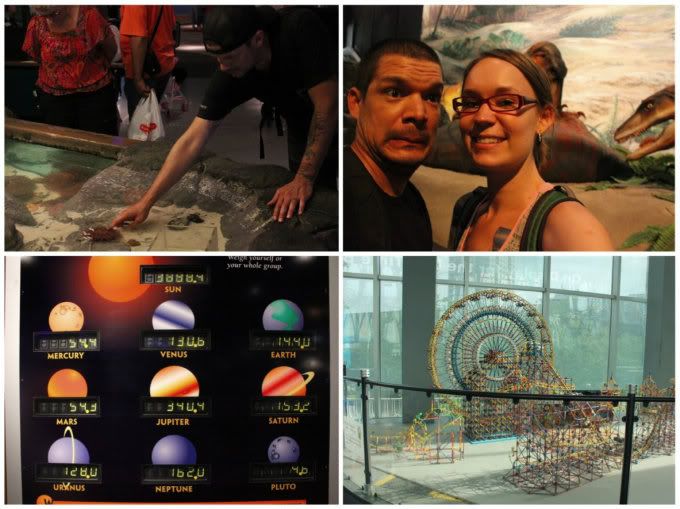 We got to pet sea urchins, see dinosaur bones and animated dinosaurs, view my weight on different planets and the sun, and watch a toy ferris wheel.
Most of the stuff I had actually seen at the science center in Phoenix as a kid because a lot of the stuff was the exact same! It was fun to go into the butterfly garden and see all the beautiful butterflies, though.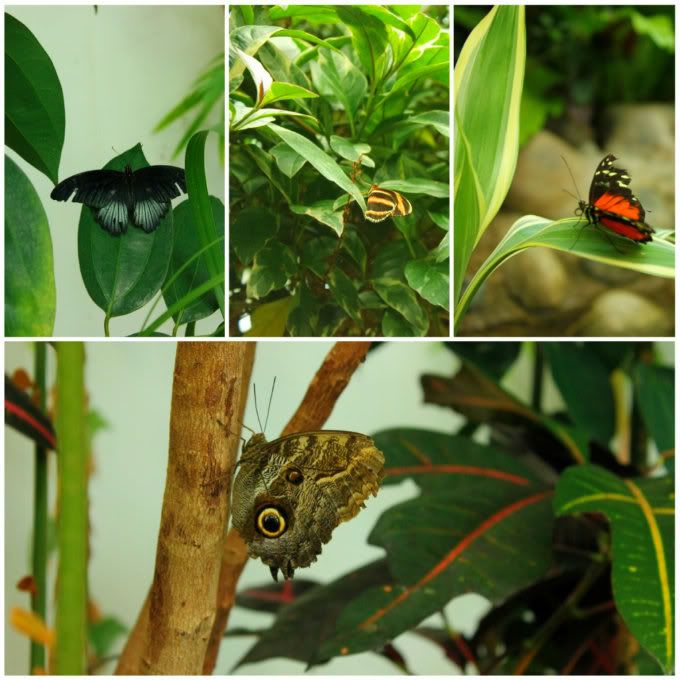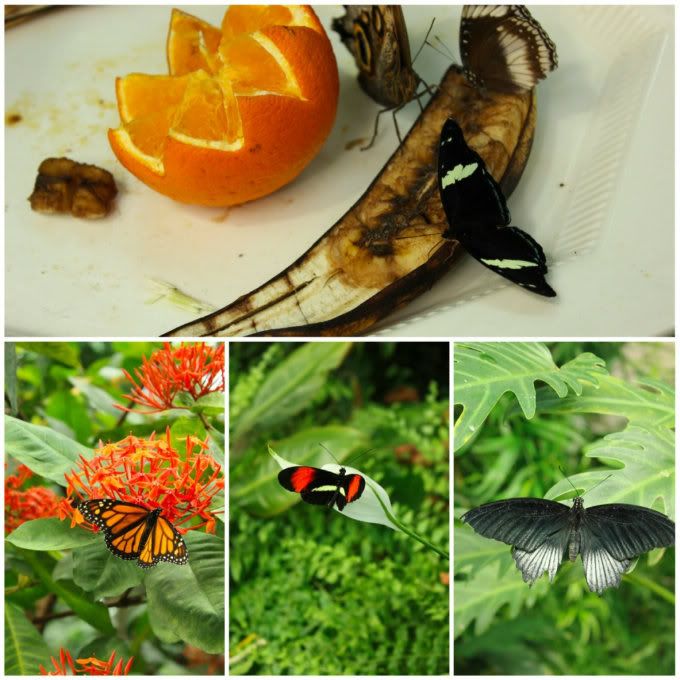 I also rode a weird bike over a pool!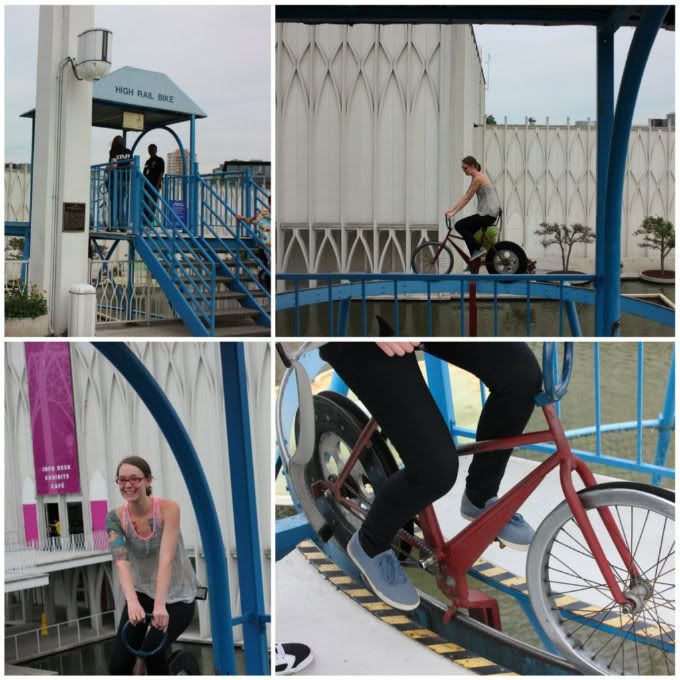 When we were done playing around 10 year olds, we went to a grassy area to eat some leftovers and drink some Starbucks. Hey, we're in Seattle, Starbucks is allowed.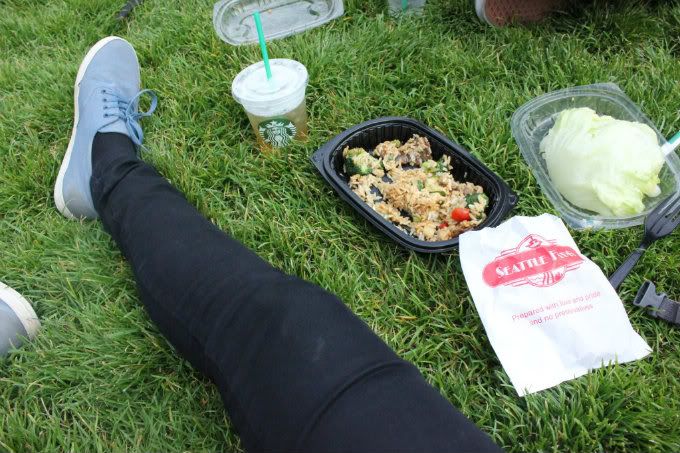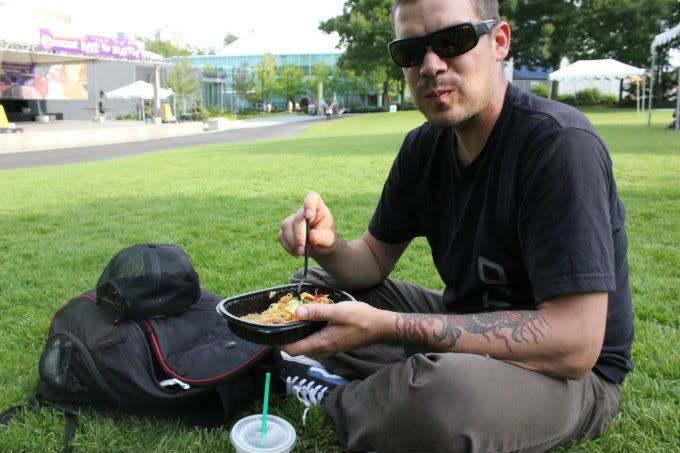 By the time we were done, it was getting to be late in the evening so we turned into old people and went to bed.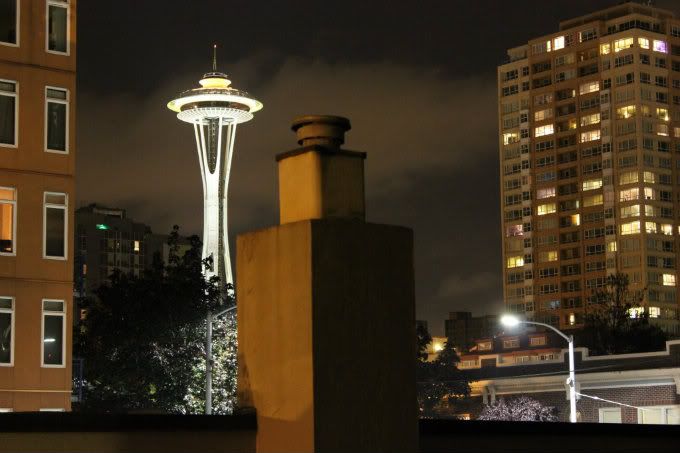 This happened to be the view from our hostel room!