Even though Vince and I got married almost a year ago in September, we are just now taking our honeymoon. Between school full time and work full time, it just hasn't been able to happen until now! To celebrate, we are taking a 15 day road trip from Flagstaff up to Seattle, then slowly down the coast. I will post about each day, though not necessarily on that day! I feel like breaking it up will be the only way I'll actually post about the trip because it's a lot less daunting. Some pictures are taken with the iPhone and the other with my Canon Rebel T2i. To read previous days, click here and scroll down.
On the fifth day, we drove 5 hours from Hood River, Oregon to Issaquah, Washington, about a half hour from Seattle, to hangout with our friend Bobby. This drive was definitely my favorite so far because it was just so beautiful!! Also, it was my 21st birthday(July 16th)!
We started off our day early with another great breakfast at the B&B. Boba had made a spinach casserole that was great! It was so rich and filling so I ended up saving some that Vince ate later for lunch. While eating breakfast, we talked with a couple other couples that were there and they mentioned waterfalls that would be along our drive if we took the scenic way. Since we didn't have to be to Issaquah until much later, we opted for that route.
Before getting on the road, we were ready for a quick snack so we sat down by The Columbia River again.
As we were driving along, it immediately turned from pretty green to HOLY-COW green.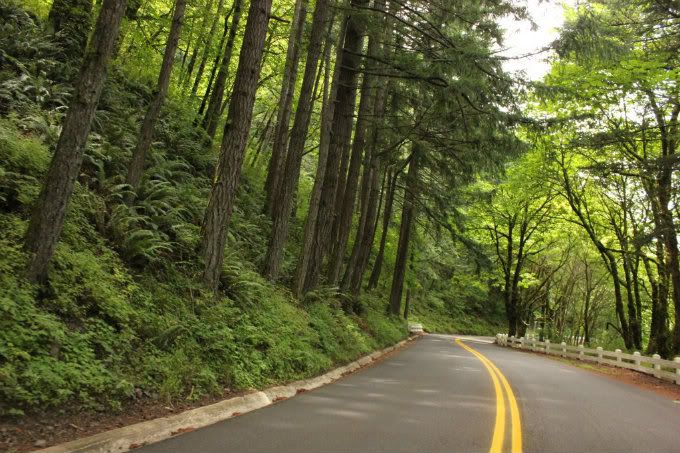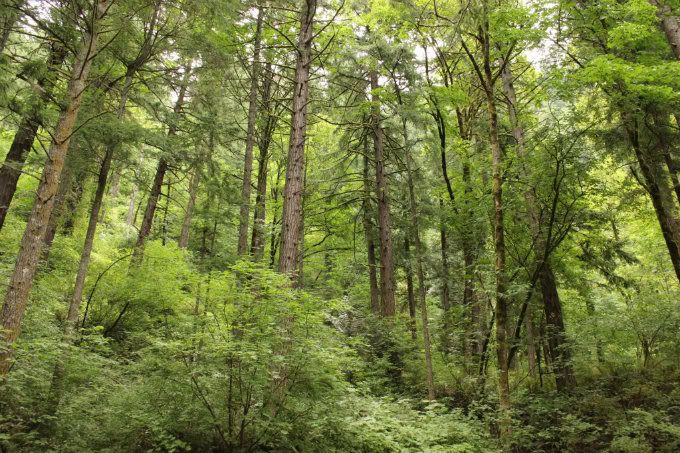 It was breathtaking. Along the road there were 3 big waterfalls and we managed to stop at 2. The main Malnomuth Falls had so many people at it that we couldn't find parking and didn't want to sit around waiting for it. Instead we just stopped at the other two 'small' ones and hiked around.
I expected Oregon to be green, but not his green. The pictures don't do it justice! The trees were SO tall and there was a canopy of leaves that were over the road.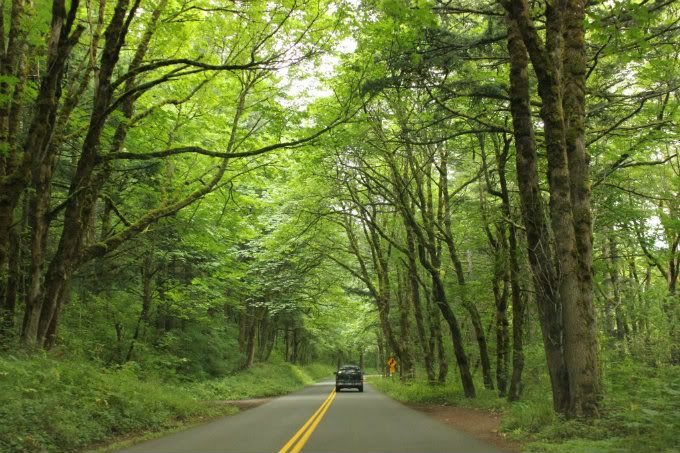 There was also a little house that I was curious about. I wonder if someone actually lives there or if it's for a park ranger or something.
After sitting in traffic for an 8 mile backup for a couple hours, we finally made it to Issaquah where, once again, I was blown away by the greenery. First, we had to pass this insane oversized load that went part of the way into our lane! I thought Vince was going to have a heart attack, he was so nervous. He legitimately thought our bikes up top might hit it. The picture really doesn't show how far in our lane it was!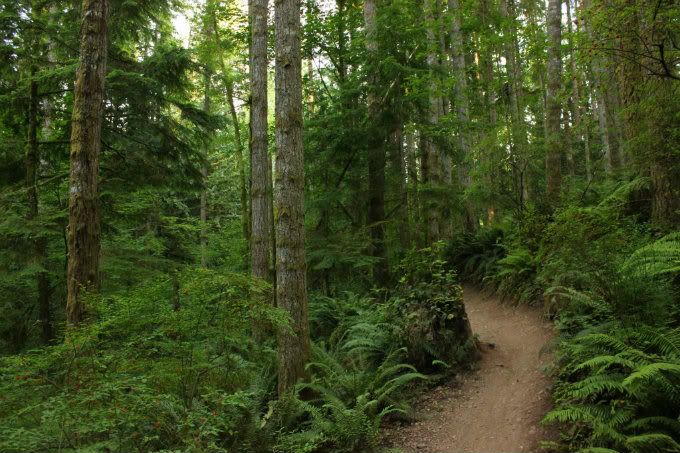 Our friend had us meet him at Duthie Hill Park which was essentially a huge mountain bike park/hiking trails. I couldn't believe something like this existed there and shows just how much the community cares about it's bikers and hikers!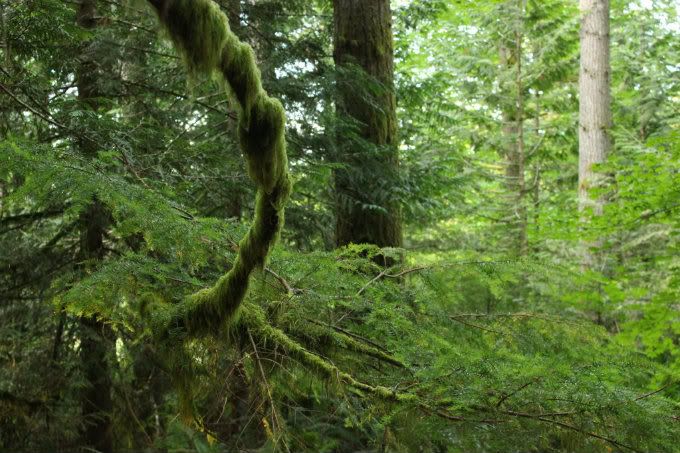 While Vince and Bobby rode around I hung out and went hiking. When we were finally starving, we headed to the grocery store to get some grilling food then went back to Bobby's to have a BBQ with some of his friends. Finally, after a long exercise filled day, we went to sleep!