I cut my hair today! Here's the before & after:
I told you I'd be doing it this week, AND I ACTUALLY DID IT.
It's a little bit shorter than I wanted it, but my hair grows pretty fast so it'll be the length I want it in no time.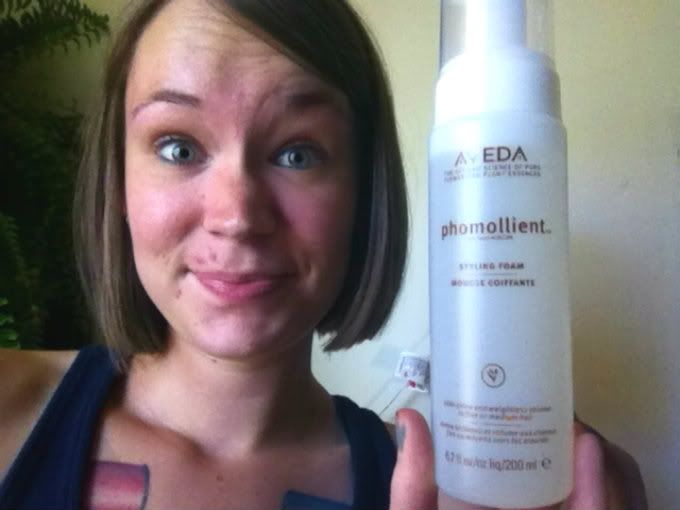 When I cut my hair this short last year, I used the Aveda Phomollient product before I would dry it and it's awesome. It smells good, doesn't make my hair feels greasy or stiff or anything, and it actually gives my thin hair some body! I HIGHLY recommend it. Oh, and can you tell a difference in my eyebrows? I got them done for the first time today, and all I can think of is why it took me so long! I never cared about what they looked like and thought it would be a hassle, but I tacked it on at the end of my hair appointment and I LOVE them now. (Um, am I really saying I love my eyebrows? Fucking weird.) It didn't hurt at all, though my eyes did water, so that was good.
Soooo that's all. Sorry if your friends with me on Facebook or follow me on Instagram (@iffyinklings) and you've already seen my haircut!