This afternoon I'm feeling bummed out about school. I have a B in my statistics class (I KNOW,
the world is going to end
) and the frustrating thing is that I'm not getting points taken off for being wrong, it's because I don't type up a part of the step (like if I'm supposed to find the answer to how many raccoons there are if there are 2 female and 2 male, I have to type out 2+2=4, not just 4(but my homework isn't that easy)) or I answer a problem following the directions from the book instead of her class notes. Why did I even need to have the book if I'm not allowed to follow the steps the book tells me?! So I'm super pissed off that I keep getting points marked off and every time I send her an email asking about it, I feel like she grades my quizzes/tests even harsher. I was talking to Vince about it on the phone a few minutes ago and totally felt like crying! I know I only have two weeks left, but that's 1/3 of the semester. If it were a regular class that would be almost a month and a half, so there's still a lot of work. I've accepted the fact that I'll get a B, so I just have to not get a C!
To counteract the frustration I have, I'm going to take a break from the insane amount of homework I have to give you a happy 'garden' update, inspired by
Sara's
!
The mint is taking over, exactly what I wanted it to do!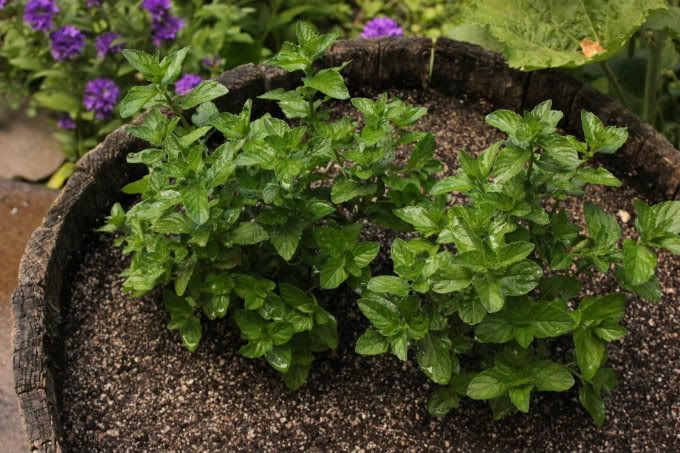 It has grown so much and I'm loving it. I've noticed that it attracts quite a bit of bees though. Is that normal?! I find it very odd.
Over the past few days, the strawberries have bloomed.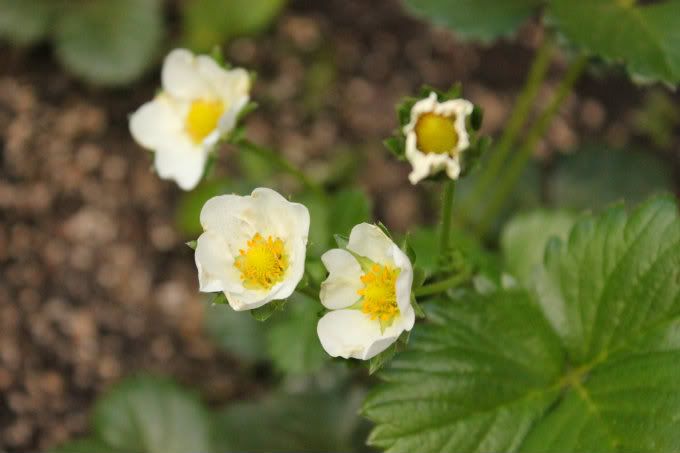 I've had a couple of strawberries growing since I bought them a month or so ago, but now there are about 25 little baby strawberries growing and one big one.
I took a picture of this a few days ago and now it's gone!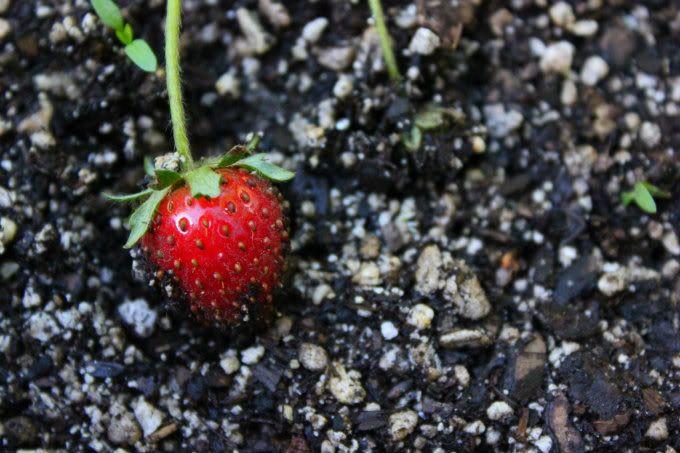 A little bird or animal must have gotten to it. I'm considering putting a little garden fence around it in case it's an animal, but not much to do about the birds!
The chilis are also doing really well.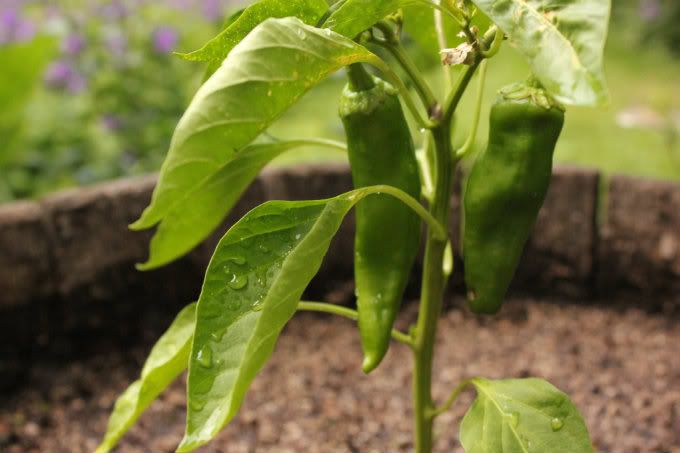 We're about to eat 'em! We got the from the CSA and they just said they were a chili, but we aren't sure
what
kind of chili. After my friend told me to dig my nail in it and smell it, I know it's not a spicy chili, but that's all I know. I'm sure they'll be delicious either way. They've more than quadrupled in size over the past 2 weeks!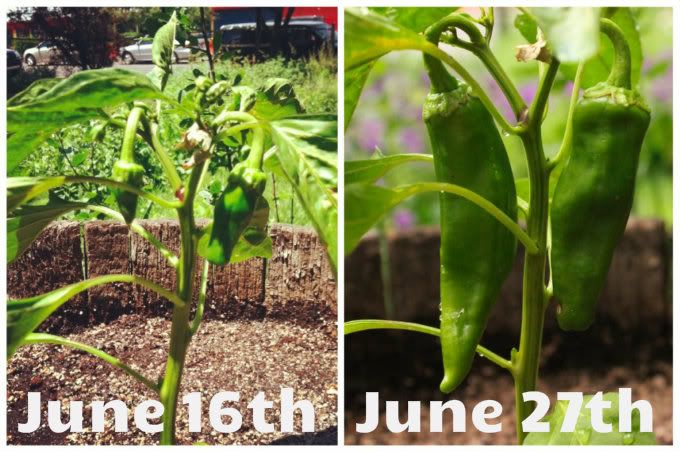 The chrysanthemums from the wedding last year are getting ready to bloom as well!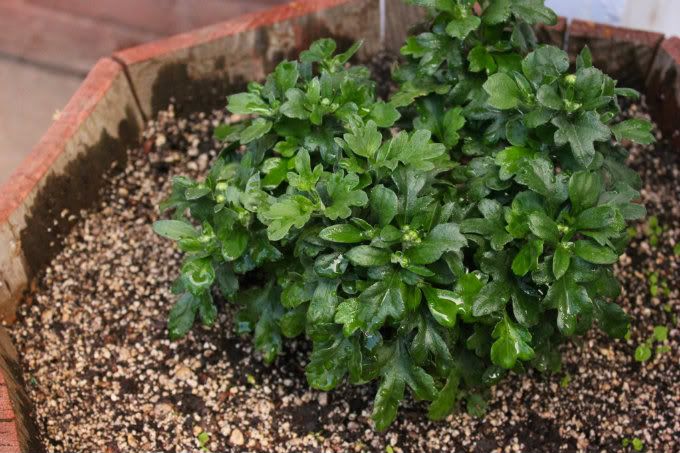 They've grown a lot and are such a deep green, and now they are sprouting little flowers that are almost blooming. I can't wait for them! I hope they come out before the road trip.
And that's all! Aside from a cute lil doggy sniffing the air.