Yet another good day to go into my life history. Nothing totally special about it, just good.
It started off with Vince calling me somewhat early (for me) from his work to ask me a few questions regarding my
new bike
we ordered for me that should be here Monday!
I've been interested in getting into road riding, and this is a great in-between that I can road bike with, yet still go on dirt trails and whatnot without it being to sketchy with teeny tires. It's also a great commuter bike which is good because I hope to start riding my bike to class more often next semester. It's a round trip of only 6 miles so I don't know why I haven't been doing it yet! Next semester I have a break between two classes and don't want to drive to school multiple times a day. I also have a friend who builds custom bike racks and is going to build me one that'll be useful for books and grocery shopping!
After talking with Vince, I got out of bed and read on the couch to keep myself awake, despite my body telling me to go back to sleep! I finished
Plain Truth
and started
Gathering Blue
. I of course loved Plain Truth because Jodi Picoult is the God of Writing, and so far I really like Gathering Blue.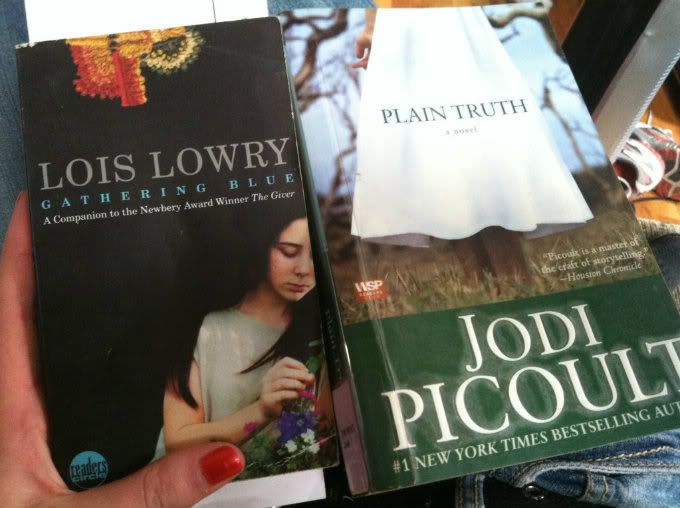 When I was done reading, I took Roxi on a walk before heading to volunteer orientation. I have to say that most of the other volunteers that were at orientation were...different. One guy kept his phone on during the hospital tour and was texting the whole time! Every time he got a new text, it said 'Droid', and I don't know how the lady in charge managed to not yell at him for it. Another girl said she would refuse to volunteer if it meant she had to take out her nose ring because the hole would close up!
I wanted to have a good first impression so I covered my tattoos with one of my favorite shirts that I rarely wear because it's only hand washable, which I definitely didn't know at the time I bought it.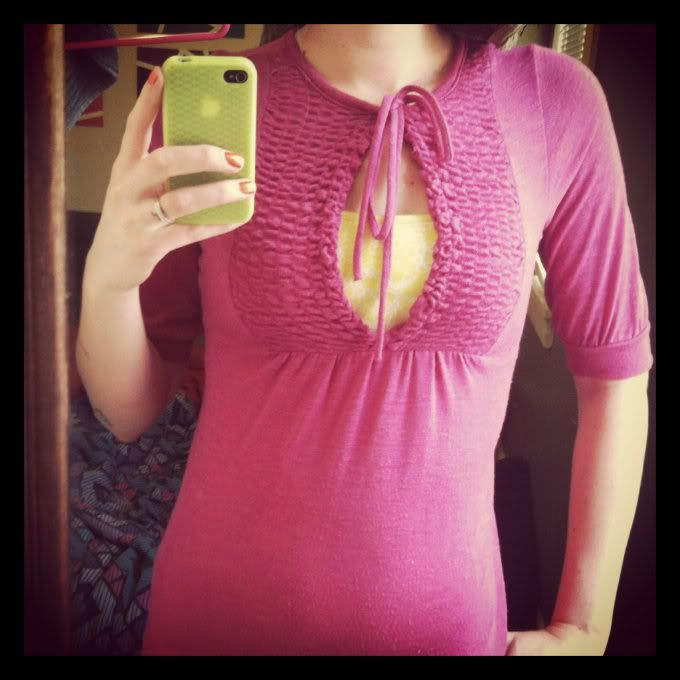 See, it's like I have no chest tattoos or a half sleeve! So sneaky...
Turns out no one else felt the way I did about a good first impression, though, because other people had their tattoos showing, mini
mini
dresses on, and boobs galore!
When orientation was over, I rode my bike to pick up my NAU ID card. I must say, I HATE when I have to take a photo for an ID! The cameras was are always basically at my waist on the counter, which causes me to look down, which never ends up in a good photo!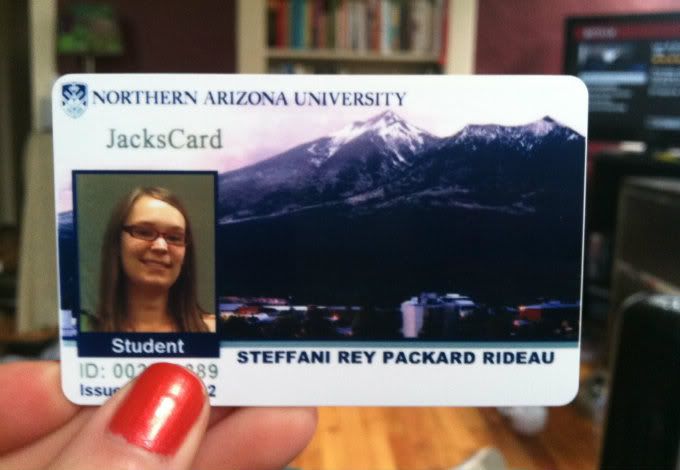 On my way home I also picked up the CSA share.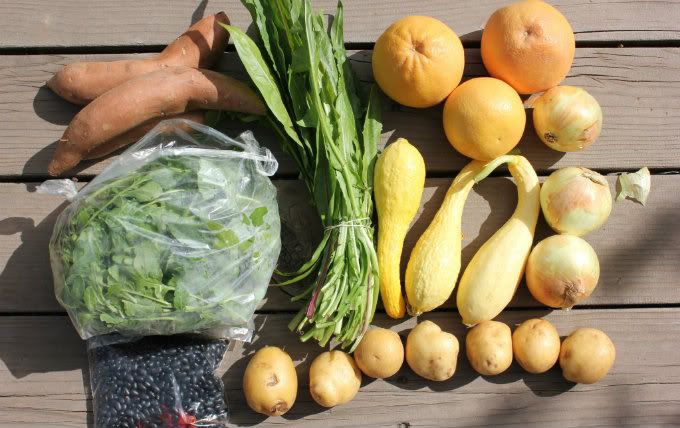 Once I put everything away in the fridge, I ordered some gluten free pizza and a salad for myself. Vince has a work meeting tonight, which means he gets to eat a bunch of pizza, so I decided to give myself the same treat! I ate it in the backyard with Roxi girl and enjoyed a warm breeze in the sun.
And NO, I did not order a Hawaiian pizza or one with pineapples on it! I ordered a ham and pepperoni pizza and this is what I got. GROSS. I always hated as a kid when it was my brothers turn to pick the pizza toppings because this is what he'd always pick. I just took off the pineapple and ate it separately!
Now I'm full and sitting on my couch with the windows open, alternating between watching Law & Order: SVU and reading Gathering Blue, which is how I foresee the rest of my night going!