Between not having many hours at work and being on summer vacation, this past week has been so relaxing!
I had my niece for a couple of days and we spent a lot of time in the sun. One of the days I went with her and my mom to Buffalo Park to walk around. When I went to pick them up, my mom had my niece in black sweats and a big jacket thinking it was cold outside! It was actually 75 degrees and sunny.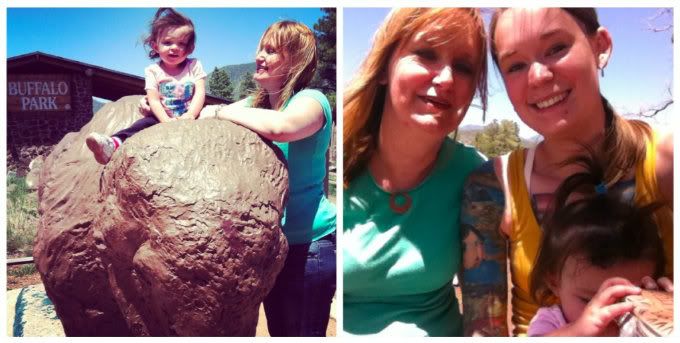 At the end of our walk we ate some oranges from the Farmer's Market and Alyla just devoured them. If you give her any kind of food, she scarfs it down and forgets to breath!
My mom had back surgery a couple months ago so I was happy to get her out of her house and in the warm sun!
Another day I had Alyla we went to the park with my best friend Annie. I had bought a cheap stroller for Alyla so we walked the mile or so to the park. The neighborhood is so beautiful this time of year as everything blooms and turns green!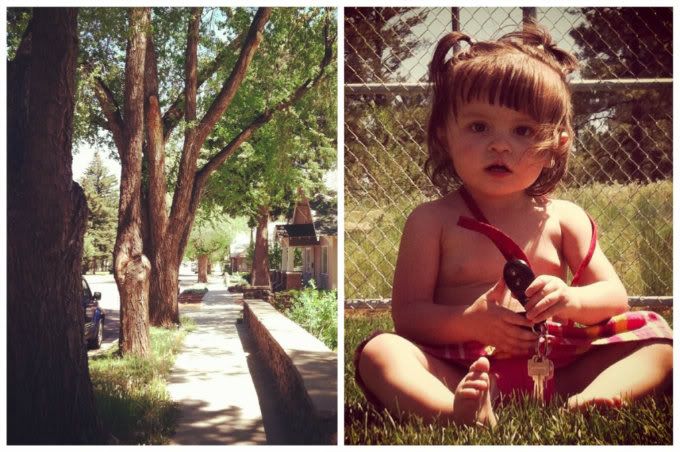 The picture with the kite and the ones below were actually from another day at the park with Annie and Roxi. There were two guys on a tandem bike flying a kite together, it was so cute!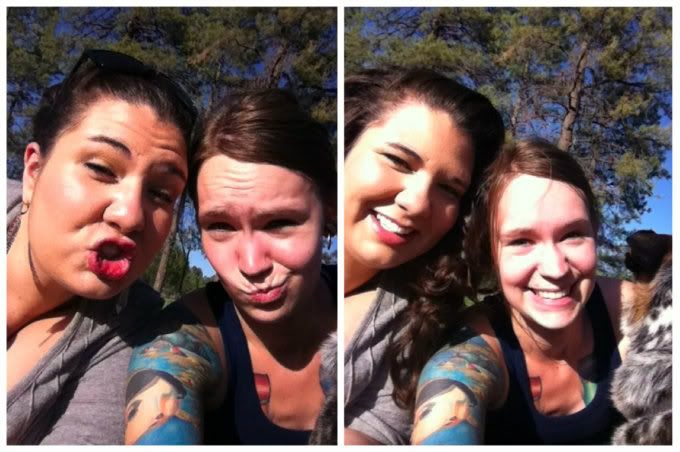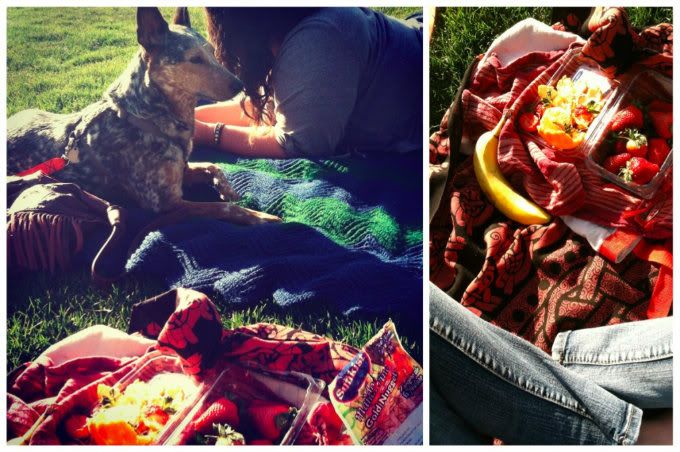 This past week has been perfect for parks with sun-baked fruit like strawberries, bananas and oranges.
I also picked up our CSA share for the week on Thursday.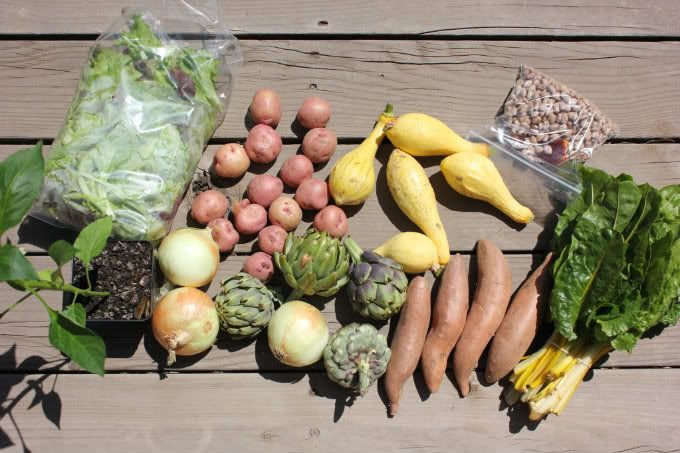 It consisted of a bag of salad greens, 15 small red potatoes, a chili plant, 3 onions, 4 artichoke, 5 yellow squash, dried pinto beans, 4 sweet potatoes, and a bunch of chard.
I wasn't quite sure what I'd do with so many yellow squash since I still had three from last week, but I ended up making squash and potato au gratin. It was so delicious! I'll post the recipe of it soon.
To end such a great week, my husband and I had a yummy date at Picazzo's. We like to go there every once in a while for $5 appetizers. It was especially fun this time because we rode around on my new bike that I LOVE and we got to 'see' part of the solar eclipse!