My sister graduated college you guys!!
She's been in cosmetology school (beauty school) for the past year and she is now finished! It's been so amazing to see her be a single mama to a cute little girl, go to school, and work at the same time. She finally completed her dream of going to beauty school, which she's constantly talked about from middle school, and now I get cheap hair cuts. Win-win for all! Here are some pictures of the graduation at her school. It was all just for her!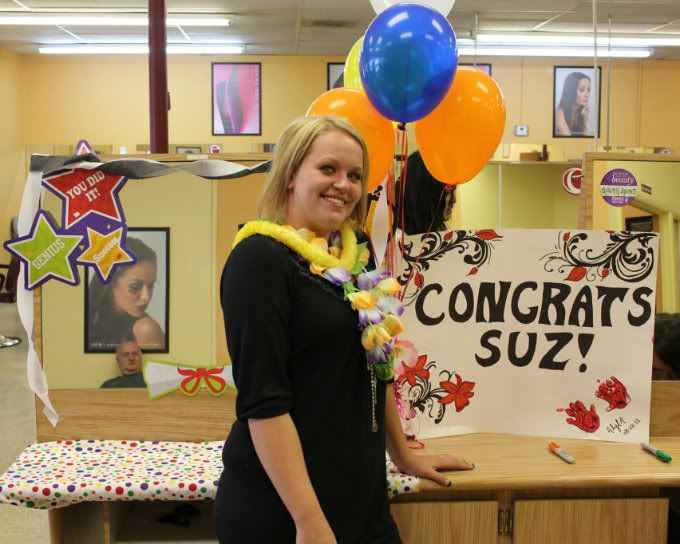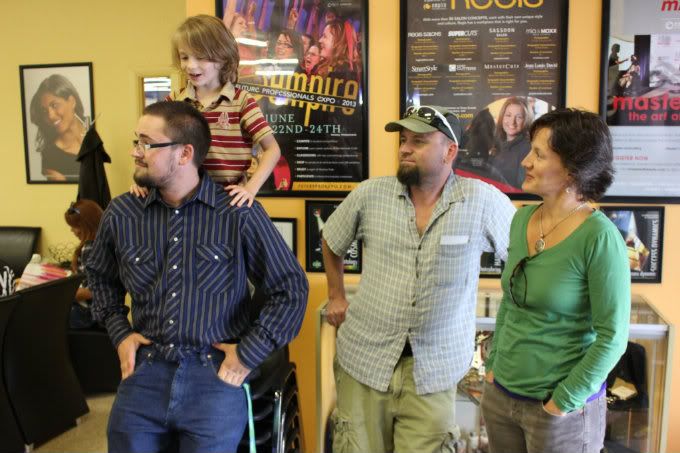 They all lined up to do the 'bridge' and smack her butt as she ran through. There were a lot more people than in this picture!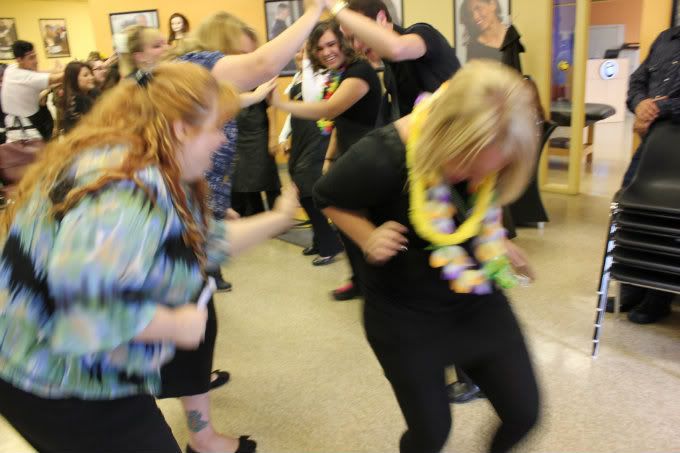 And I somehow didn't get a picture of my mom, but we were all there!