Last night as I was putting away laundry with Vince, I took a gander through my clothes wondering which ones i wanted to take on vacation with us. After a brief glance, i realized I don't wear a lot of my clothes anymore, and some, despite owning them for over a year, still have tags on them! Most of the ones that have tags are from big 'shopping sprees' at the Rue 21 sales racks. I say 'shopping spree' because I can get 10 items of clothing for only 20 bucks and sadly lose them in our small closet. One way to fight my consumer blues is to actually
wear
the clothes I bought.
So this morning, I clipped the tags off this cute 'dress' I bought last year and wore it with my yellow pants. Clearly, it wouldn't fit me as a dress, but it worked great as an in-between shirt!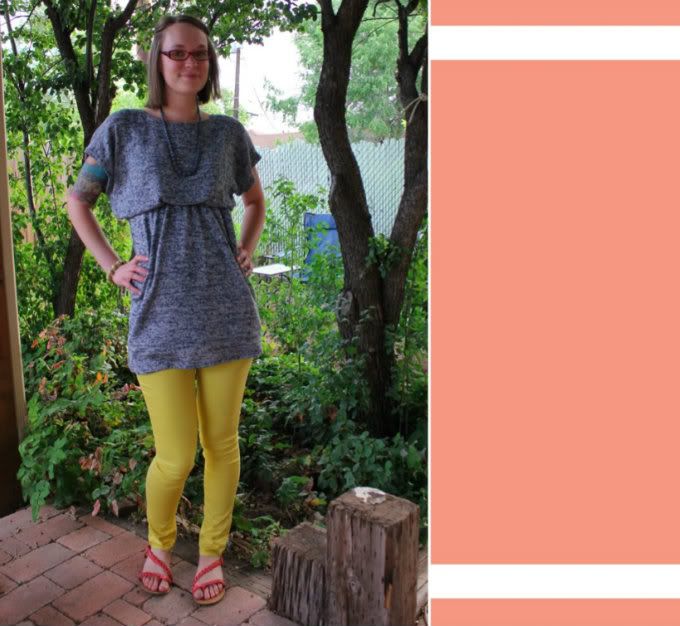 Do I even have to tell you how awkward it is to take your own picture? I don't know how you fashion bloggers do it...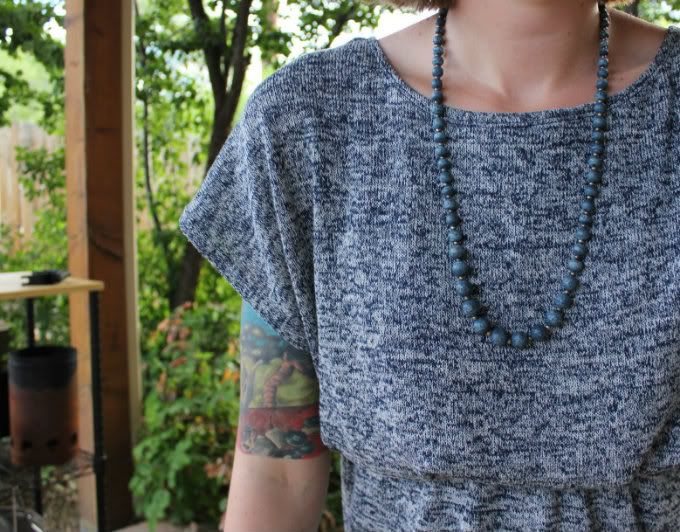 The necklace I got for FREE at a yard sale a few years ago!
You can't even tell I've eaten half a watermelon before taking this picture.
I got these shoes at Target a while ago, and if I could buy them in every color I so would. They are so comfy and simple!