One thing I'm thankful for is my health. I've gone through a lot of ups and downs with it, but none of the diagnosis' were terminal. None of them were going to quickly kill me if I didn't take care of them, and I am SO thankful for that.
There are so many people in this world that can't say that, but we healthy people (and even unhealthy people) have the chance to help those who can't say what I can. I've been reading
Brown Eyed Bell(e)
blog for a while now, and her cousin
Kristy needs a new kidney
. The downside that is so fucked up it blows my mind? She has to have $5,000 to prove she can pay for her medicine before she can even be put on the wait list. Sorry for the harsh language, but that's a pretty harsh deal.
I totally stole this photo from here.
In this country, where people spends thousands of dollars on unnecessary things like clothes, shoes, Starbucks, and lavish cars, there are people who's lives are being lost because they can't afford money to be put on a treatment list. And it's not even guaranteed that she'd get a kidney, it's just the wait list!
So I encourage you, on this glorious Thursday afternoon where you are most likely a healthy human b
eing, to donate some money to her fund. It doesn't matter if it's $1 or $100, everything adds up. Seriously. Skip your latte today and donate $5. It's pretty easy and will make you feel good knowing that you are helping someone! She's only $813 away!
Lastly, here is a timeline of her hospital visits. I can't believe how much she has been through.
* June of 2007 she noticed that she was starting to lose weight, and having problems swallowing properly when she ate. She also started missing a lot of work due to fatigue. When she discovered at a health seminar at work that she had high blood pressure, she made an appointment with her doctor.
* August of 2007, she had her first endoscopy. It led to her diagnosis of Achalasia.
* September 2007 she saw her first surgeon and scheduled an 1.5 hour laparscopic procedure.
* November 2007 - 1.5 hour procedure turned into a 10 hour tumor removal from the GI Junction, and a one month hospital stay. When a nurse came to check on her during that first night after the procedure, she realized Kristy's left lung had collapsed completely and her right one half way. Kristy spent about 2 weeks in ICU after that incident.
* December 2007 - BACK to the hospital with the same problems.
*** Kristy spent EVERY SINGLE HOLIDAY from December '07 through August '08 in the hospital, the hardest for her was Thanksgiving as that's always been her favorite holiday ***
* December 2007 through August 2008 Kristy was in and out of the hospital from dehydration and not being able to hold any foods down.
*** During this time Kristy got down to 70lbs and had several seizures from her blood pressure being so high. The whole time Kristy's husband, Tony was working and making the daily trip from Orlando to Tampa to be with Kristy. He lost his job in June 08 ***
* August 2008 - Esophagus was removed
* September 2008 - BACK to the hospital after not even being out a week. Kristy now couldn't even walk a few feet without being short of breath. This time she was admitted to Orlando Regional, which is MUCH closer to home, and told she had severe pneumonia. She was there a week this time. They let her go home before they got the results back from her cultures they did.The VERY next morning she got a call that she had to go back IMMEDIATELY as she had V.R.E a very bad bacterial infection.
* October 2008 - blood clot was found on my spleen, and an echo revealed that she had an infected blood clot in her heart, on her right atrium. Kristy begged the Dr not to do Open Heart Surgery, but after upping her thinners and the medicine not working, open heart surgery was a must. October 15th a spleenectamy was attempted, followed by open heart surgery the very next day, and the next day a drain was put in for her spleen.She also had a fistula put in to prepare her for dialysis however it didn't develop in time, and she had to have a catheter put in her groin for emergency dialysis.
* November 2008 - Perma Catheter Surgery since her fistula never developed due to clotting. Finally was released from the hospital mid November from when I went in early September.
* January 2009 - Went to Orlando Regional because her dialysis labs showed she had an infection and they had to take out her catheter. she had 3 different perma catheters put in due to infections from Jan 09 - August 09.
* February 2009 - Went to Orlando Regional because her left leg was swelling. A clot was found on her left leg, then after removing yet another catheter more clots were found throughout her left leg and chest. An MRI showed she had a clot on her left lung.
* May 2009 - Attempted angioplasty surgery because my clots from February 2009 were still there and quite bit. Well, this didn't work because they weren't able to complete the surgery.
* August 2009 - Graft was put in Kristy's right leg for dialysis. This graft gave her freedom again. She was now free to do water activities such as SHOWER (she hadn't had an actual shower since 2008) and swimming.
* August 2010 - went to the hospital because she was throwing up blood. Had a couple of transfusions and an endoscopy was done and they discovered she had torn her esophagus. It was repaired and she was released.
CURRENT - Kristy attends dialysis 3x a week for 2.5 hours each and is desperately hoping she will qualify to go on the transplant list this October. She has a list of things she has to complete to qualify. The hardest for her to complete is the $5,000 out of pocket expense.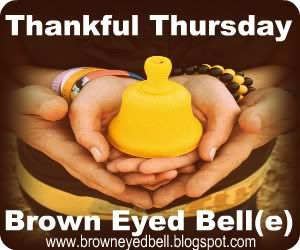 DONATE!